Our friend Cody sent us this picture of his green drift trike.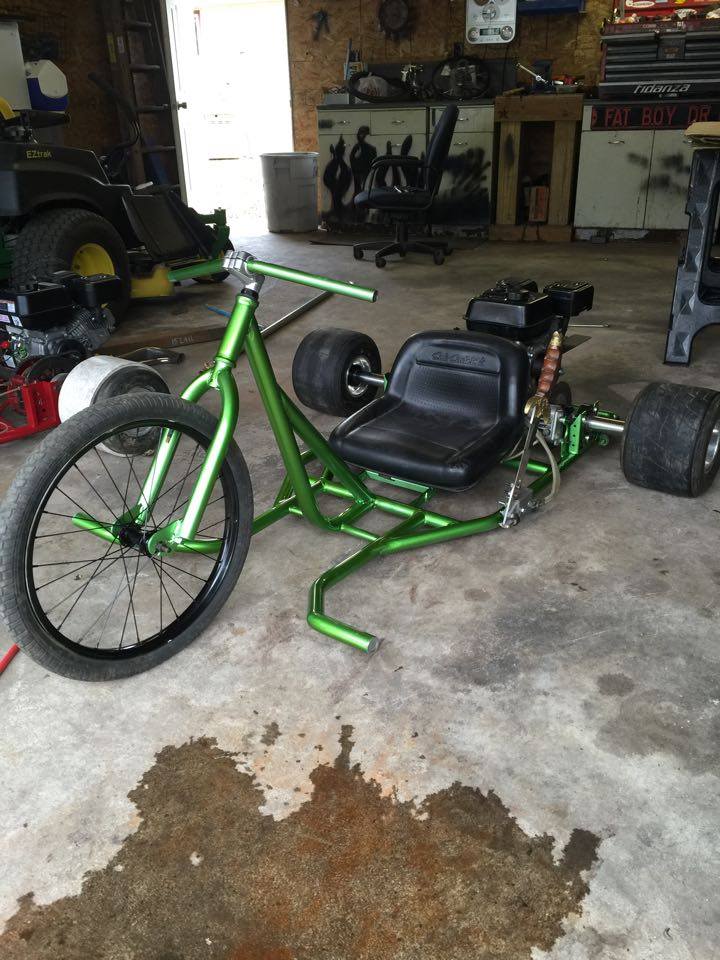 Related Articles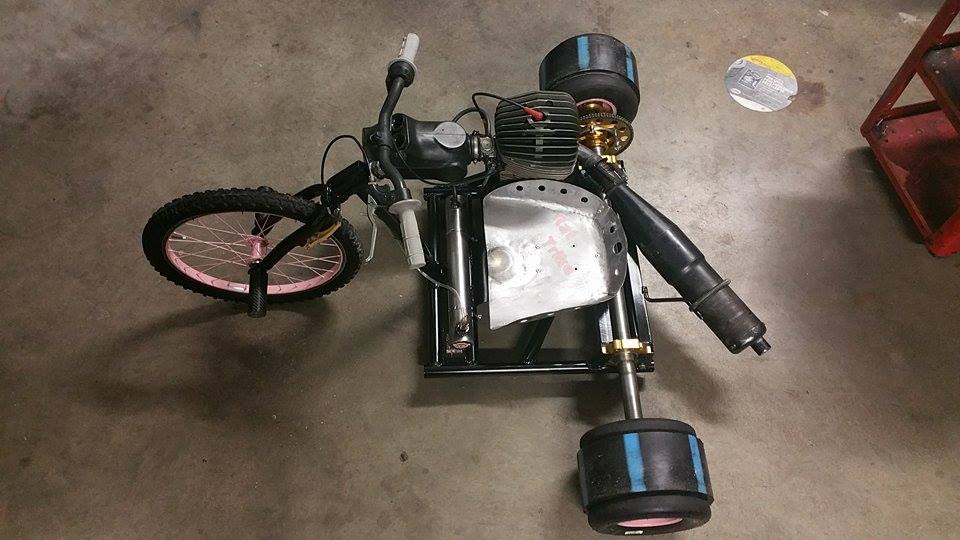 Drift Trike wheelie time! One of the things that is missing from the world of drift trikes is a good wheelie. Well hunt no more, this Italian drift trike will serve as the inspiration for your next project. In all honesty, there are a number of amazing drift trikes out there and this Italian beauty is just the latest edition […]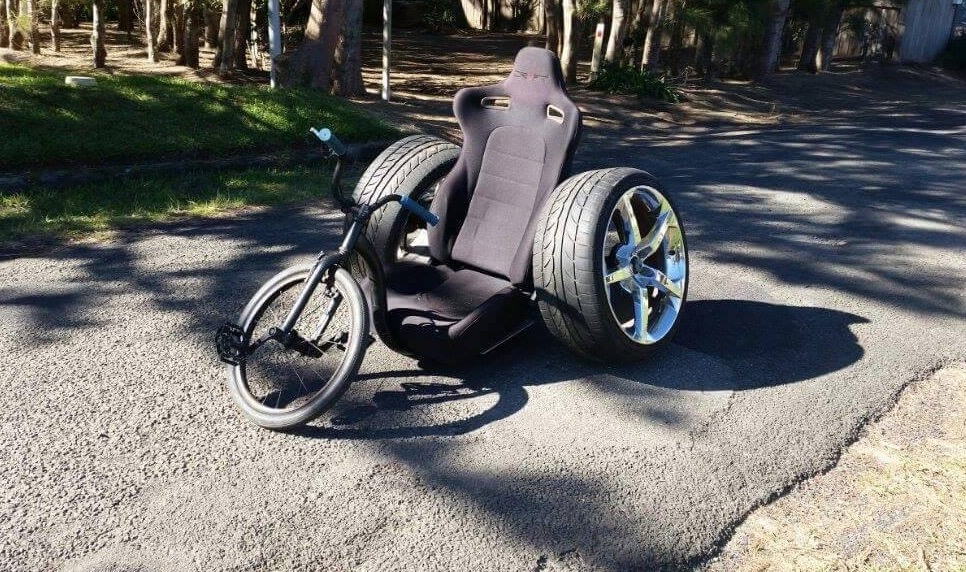 Have you ever wondered what it would be like to turn your drift trike into a Big Wheel Drift Trike? Here's an example of what is truly possible with the wheel situation on any Drift Trike. We tend to see more adjustments made to the front wheel set up but this detail and fun addition to the rear wheels is […]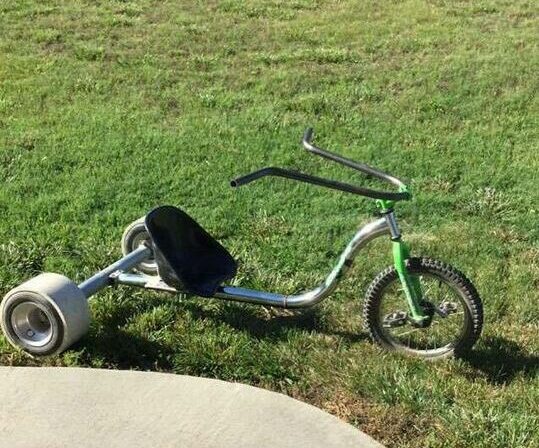 Here's a great drift trike project from our friend Harley. It's a great-looking drift trike and he's also done a video with it.