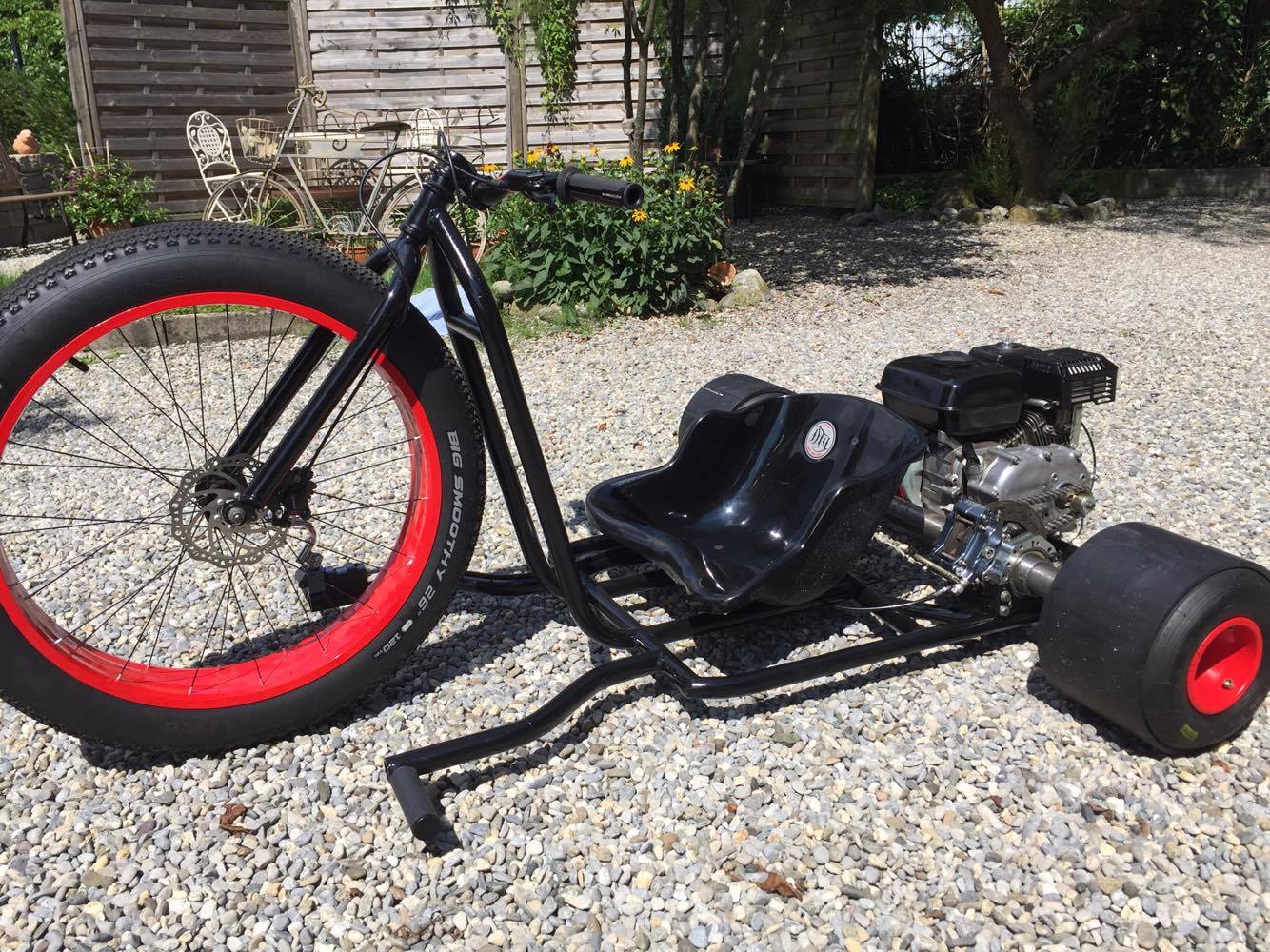 Another great drift trike project from our friend Tobias in Austria.
The engine is a honda gx200. The engine is tuned to 13ps. The frame is a mix of a go card frame and a self-made one. The wheels are also cartwheels. Fatdrifter with a 26″ front wheel. Frame tubes are bigger which took 6 months to build.
His inspiration was a trike from Lovette industries from Australia.
From this: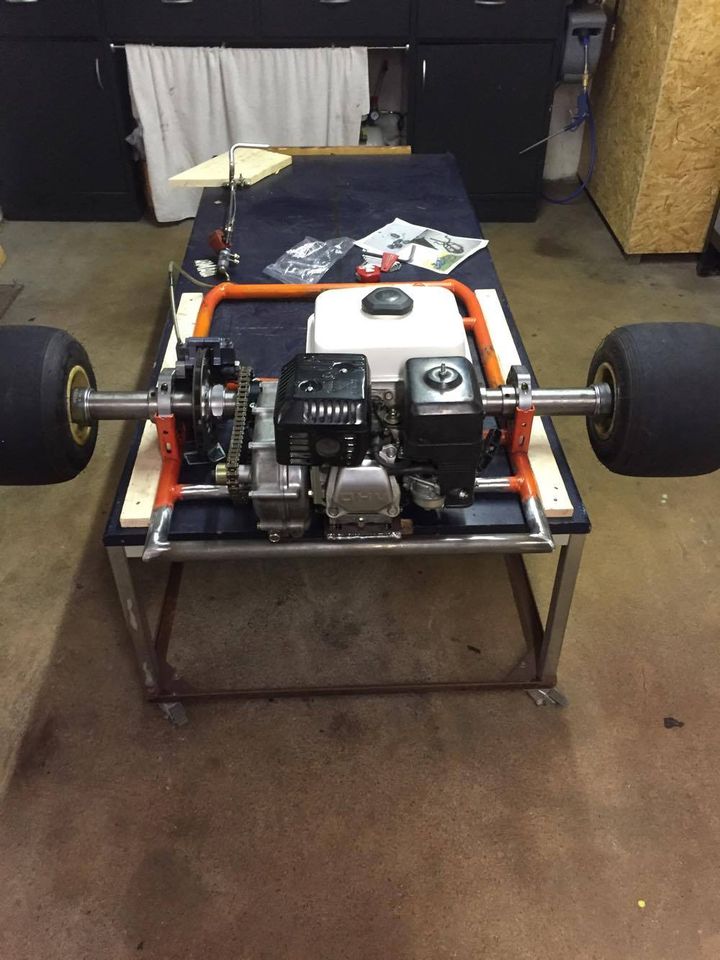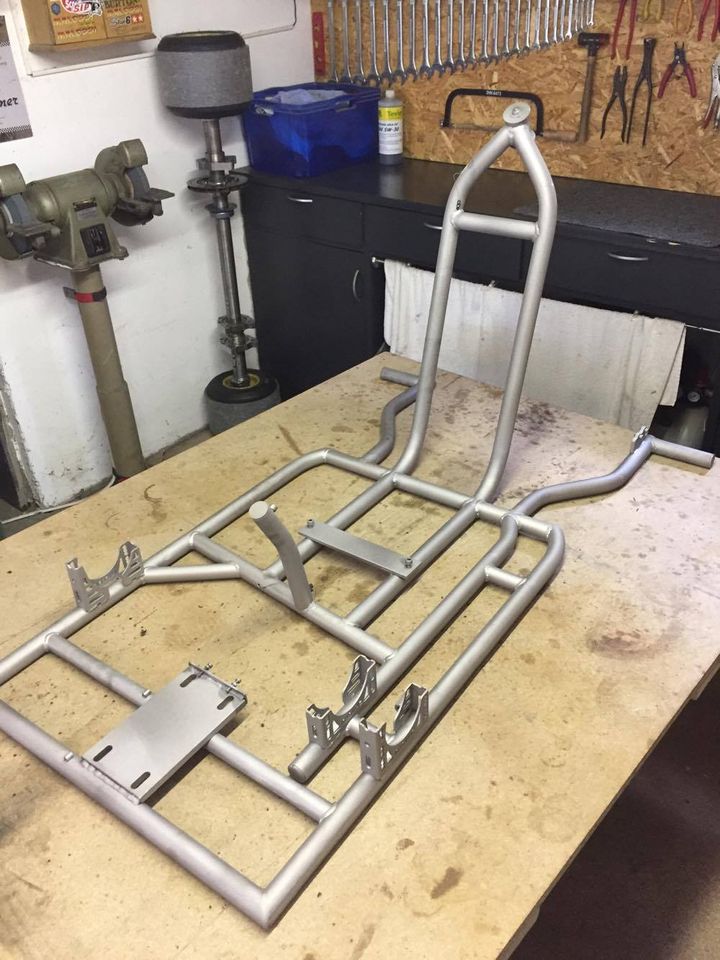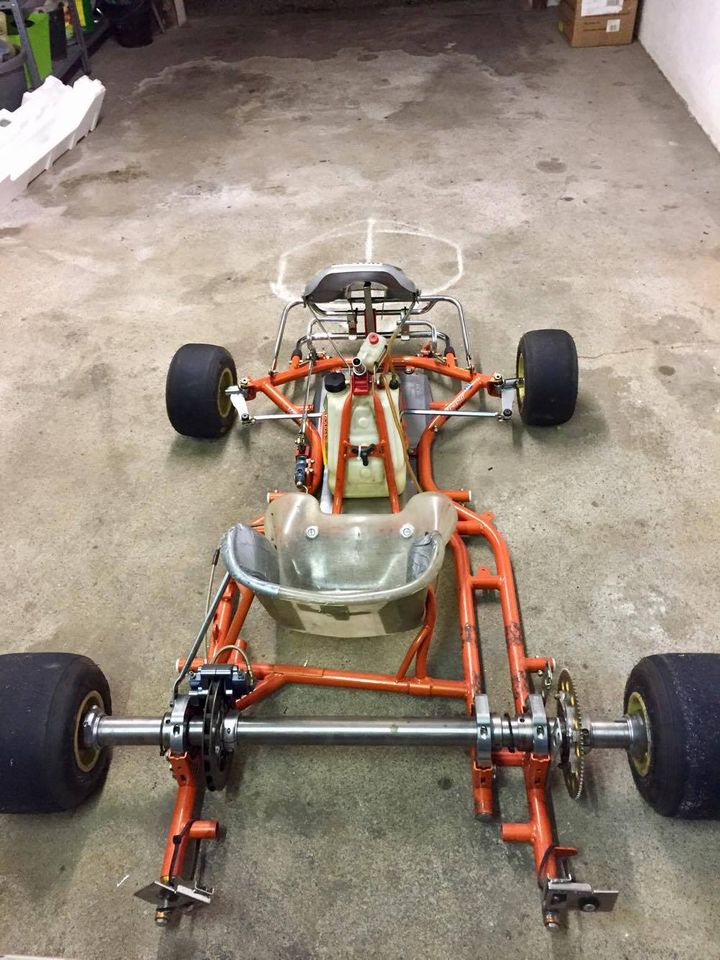 To this: